About me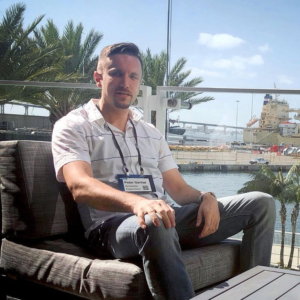 I am a passionate Product Owner and Software Engineer, who has been working in the area of Data Engineering and Mobile Application Development projects for more than years now.
You have an idea, you need someone to bring it to life. Or you already have a product that needs to be refined to meet the demand of 2021 users. This is where I come in! With my knowledge and creativity. I can take your idea, your product to the next level. Let's have a chat and discuss your idea!
Experience
Technical Product Owner
Vodafone
2020 - Present
Düsseldorf, Germany
Product Owner
Sprengnetter
2016 - 2020
Bad Neuenahr, Germany
Software Developer
CommerceBoard
2015 - 2016
Berlin, Germany
Product Planner
Mobile Heights
2014 - 2015
Lund, Sweden
Application Developer
MeaWallet
2013 - 2014
Oslo, Norway
Software Engineer
Toro
2012 - 2013
Taipei, Taiwan
Education
MSc Information Systems
Lund University
2014 - 2016
Lund, Sweden
MBA Business Analytics
National Taiwan University of Science and Technology
2010 - 2012
Taipei, Taiwan
BSc Software Engineering
Czech Technical University
2007 - 2010
Prague, Czechia
Product Development
Product development of data-driven applications requires tight integration of multiple skillsets learned through my solutions-focused master's in Information Systems, quantitetively-focused MBA, and a bachelor's in Software Engineering.
Data Analytics
Expertise spanning recommender systems, artificial intelligence, analytical problem-solving, self-service analytics tools that enhance business decision making, automate repetitive tasks, drive insights. My main expertise is with Python and Tableau.
Mobile Applications
When developing mobile apps I use engineering principles that maximize code reuse. This allowed me to develop for mobile, tablets and wearables efficiently at the same time. I combine React Native and Redux with native modules for optimal results.
Software Engineering
Quality matters. Methods and processes used in the software engineering process have a big impact on it. Java is my go to language for its code quality, but I transfer its core principles even to other languages. Software engineering for me is a collaborative sport.
User Experience
Whether it is conducting user and market research, creating an MVP, or pitching it, I have done it all in practice. I have taken specialized training on how to make prototypes including customer research with the minimum amount of time required.
Internationalization
Traveling is more than a hobby for me, I have excellent complementary skills in translation between English, German and Chinese. I have an oversight of international certifications and regulations in areas related to my expertise.
Want to Discuss a Project, Collab, or Partnership?
Drop a message below or schedule a call!
---
Let's talk
Solutions
or